I follow Donna over at
Funky Junk Interiors
. Her work is lovely, how can you not adore someone who takes junk and turns it into beauty? Her blog is wildly popular, she's not only very talented... but she is so very "real". She shares not only her talents, but her life, so you feel as though she is a friend.
A couple of weeks ago (August 18th to be exact) I noticed that she had
written a post
about her niece-in-law, Cindy. She'd been diagnosed with choriocarcinoma. The overall success fate for that cancer is good, but Cindy had some complications and Donna was asking that her followers send their prayers.
The prayers worked and the doctors were able to begin the chemo therapy.
Yesterday, as I was reading through the blogs I follow, Donna had
written a post
that brought me to tears. Cindy passed away. It obviously was completely unexpected. Why did it bring me to tears? Cindy leaves behind two young children.
My greatest fear as a young mother was that I would die while my children were young. Her baby girl is only 14 months old. Things like that hit far too close to home... and anyone who is a mother understands that.
Donna has created a site... in her own words she says:
"Right after Cindy left us, I needed to punch through the feeling of defeat and
built a website.
It's not fancy, it's just a blog, but it's a place to call home for now for those that would like to stay in touch with the family's story, to read up on Cindy and to help support their new journey through comments, prayer and donations. Because Cindy didn't have life insurance.
She made mention of it when in the hospital but it was too late to do anything about it. She thought she was going in for a checkup and 2 weeks later never came home. Luckily, Brad is employed, however his job also takes him on the road on occasion. Cindy was a stay at home mom.
Your continued good thoughts and prayers would be so much appreciated for this family. And if you feel so inclined to make even a small donation to help, that would be beyond amazing. Thank-you!"
Every so often a story touches you. Sometimes even when you don't know the people involved personally, it still resonates with you. This has for me. On so very many levels. I want to pass it on to you because it just feels "right" to do that.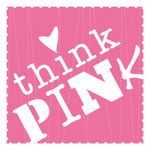 If you feel so inclined, Donna has added a link to that site that will accept donations for the family Cindy has left behind.